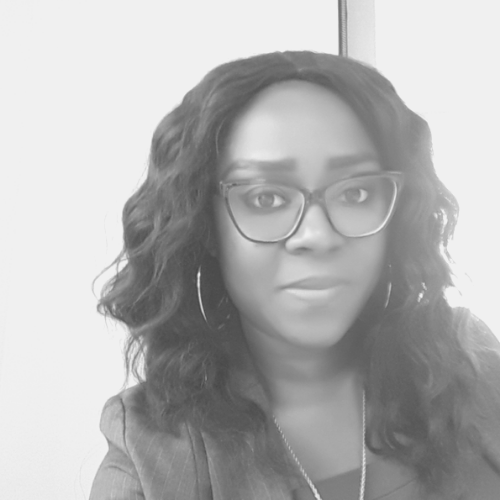 Temitayo  Ade-­Peters is an award winning bilingual (French/ English) Sustainable Development Consultant and an eco-­‐segment leader with over 15 years' experience in the operations, communications and sustainability fields.
She is currently the CEO of WeForGood International, an expression of Kharis Cares Foundation, a non-profit she founded to build a new crop of African leaders who will champion its sustainable development. Prior to her current role, she led the Corporate Social Responsibility (CSR) and sustainability efforts at the Nigerian Stock Exchange, and before that, she was Head, CSR at FCMB, one of the top banks in the country.
In 2018, in recognition of Temitayo's contribution to helping businesses create sustainable value and lasting impact, she was honoured with the prestigious "GLOBAL CSR LEADERSHIP AWARD" at the World CSR Day at Taj Lands End, Mumbai, India.
As an avid learner, in addition to the various courses she has taken, she has a certificate in sustainability strategy from the Lagos Business School, a degree in Foreign Languages and an MBA from the Paris Graduate School of Management.
Temitayo is a dynamic mentor and coach who is committed to helping young people and professionals gain competitive advantage by pursuing impact-­‐driven careers.
Back